It's blowing a hooley in The Hague today and I really like to talk about the weather!  I also love illustrations of windy and rainy days with colourful umbrellas so I wanted to share these beautiful artworks by the textile artist and illustrator Laura Amiss.  Laura lives in The Netherlands and I was lucky enough to see her creations at my son's school fair where I purchased one of her textile pieces. I absolutely love the colours and detail in her work.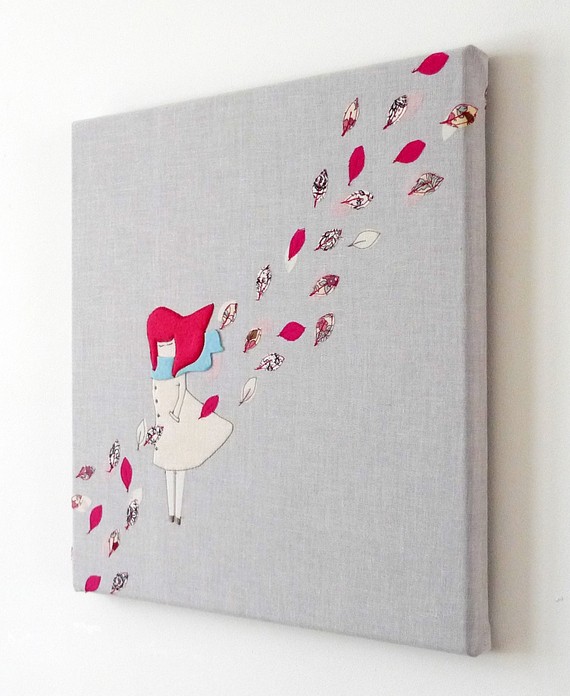 Those pink leaves really make this canvas pop!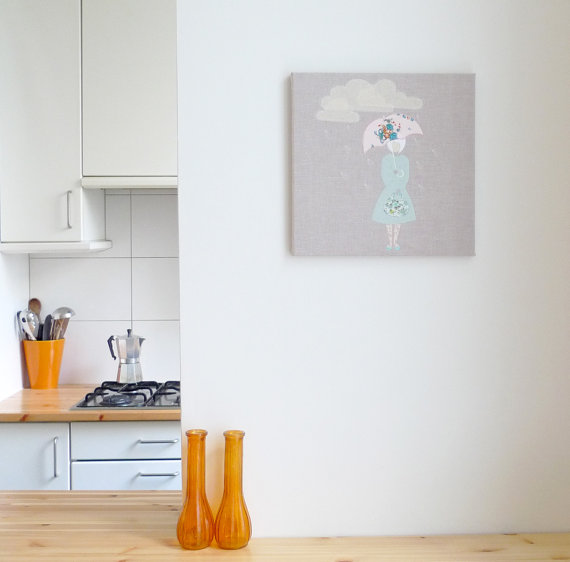 Delicate pastels for this pretty lady.  I wish I looked that elegant in the pouring rain!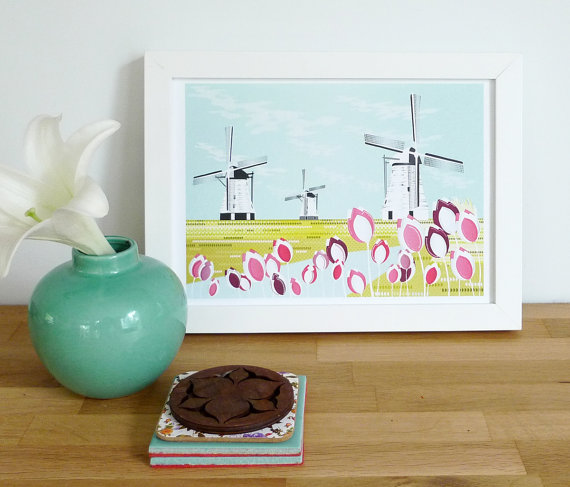 Of course it would be a wasted windy day without a windmill or three.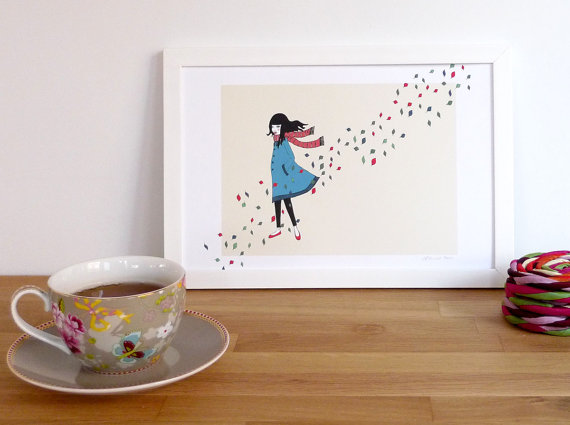 The sprinkling of leaves really gives this image movement.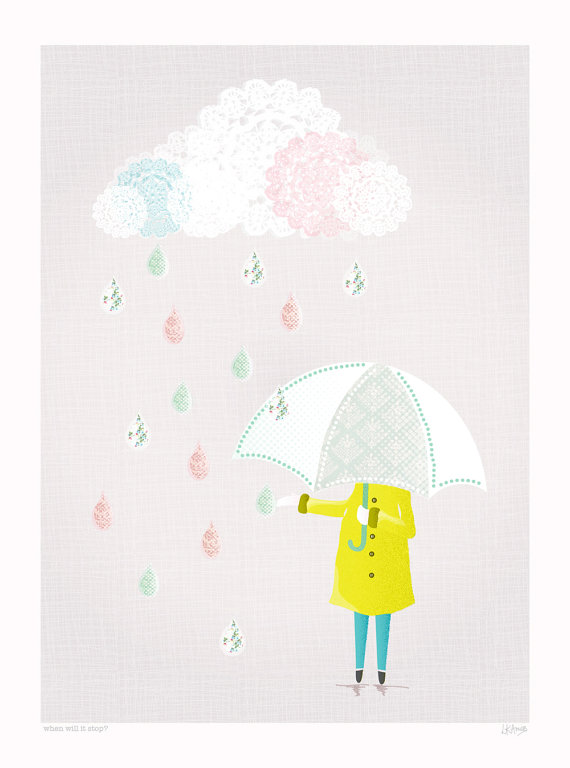 Sooo pretty.  You can purchase Laura's work at Etsy.  I'm sure you'll be blown away by it!
Images courtesy of Etsy.