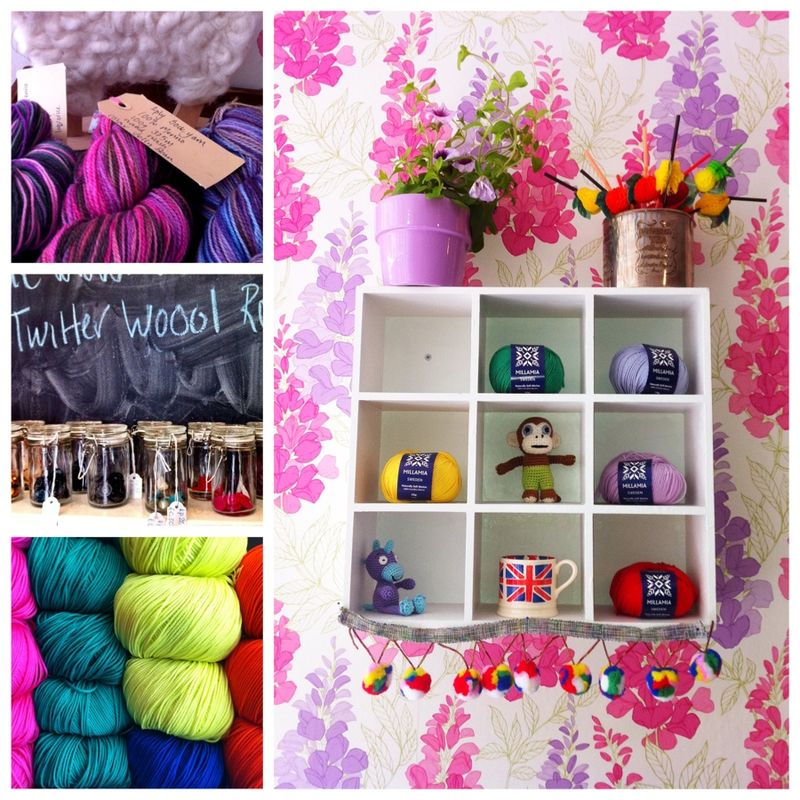 No it's not a spelling error, Woool is a little gem of a shop in The Hague that I visited with a friend recently. She is an avid knitter - I barely know the difference between knit and purl, so while she browsed I snapped away, my head spinning with all the wonderful colour combinations and textures.
What is it about wool? Perhaps it's how it's displayed in little cubby holes of harmonious colours.  I literally could have taken home those shelves just as they were.  (I have the same feeling when I watch Harry Potter choose a wand from Ollivander's wand shop).  
And that wallpaper (more ooo's).  I was so distracted I forgot to ask the owner where it was from.  Anyone know?  I will make it my mission to find out.  It's great to know that pretty individual shops like this exist in The Hague.  I'll be sticking my nose in from time to time.